By Edward Nawotka
Staples — the US office supply chain store — has come up with an intriguing little promotion tool to help sell e-readers. In collaboration with Distilled Creative, the company is offering an online app that tests your reading speed and gives you an idea of how long you could use each e-reader available at the store (the Kindle, NOOK and Sony eReaders) based on their average battery life.
The app has you read a page from one of three classic novels: War of the Worlds, Alice in Wonderland, and The Wonderful Wizard of Oz and answer some comprehension questions. It then "compares your speed to other people based on age, grade, and even world records" and will tell you how long it would take you to read other famous novels from cover to cover.
Could you finish War and Peace before your battery gives out? Give it a try and see how you rate.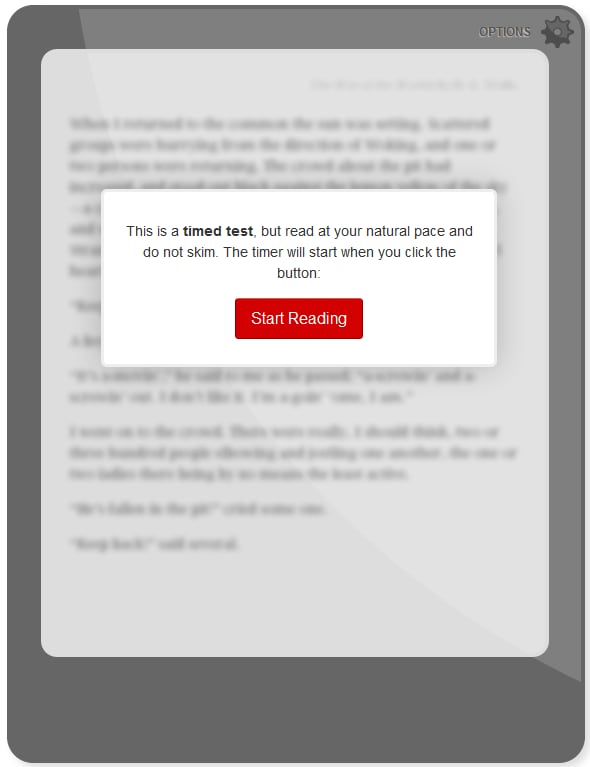 Source: Staples eReader Department